Hello 👋🏼 Welcome to Sees Food, Will Travel where I share food travel guides and inspired recipes from around the world!
Food has been my passion for a very long time as a way to share my Asian background and get to know others. As an avid traveller, I love learning about local cultures through tasting their cuisine. As an enthusiastic home cook, you can find me in the kitchen recreating comfort food from around the world.
Throughout my life, I've had the opportunity to live in 8 cities across 3 continents. Each place has had significant influence in shaping who I am and how I understand the world through food. Since I also travel quite a bit, certain places and cuisines have left a lasting impression. I realized that I consistently make dishes from places that inspire me. So I created a space to combine my passion for food travel and cooking in one place - Sees Food, Will Travel!
What You'll Find at Sees Food, Will Travel
If you like making comfort food at home then the recipes section is a great place to start. It's filled with recipes of dishes I grew up with and food I love from places I lived in (mostly Asian and local Hawaii cuisine). Some of them are recipes from my travels, such as pastéis de nata from Portugal.
The travel section is filled with food guides and eating tips for destinations around the world. You'll see itineraries centered around food with some suggestions on what to see along the way. Learn about the types of beer pours in the Czech Republic or super local and regional food in South Korea.
My Background
I was born in the Philippines and moved to the USA when I was 8 years old
My formative years (5th - 12th Grade) were spent in Honolulu, Hawaii
I spent 4 years in South Korea teaching for the government English program
My other professional experiences lie in marketing strategy and technology
I currently live in Tbilisi, Georgia (the country) with my husband, John
✨Fun✨ Facts About Me
I'm often either traveling with a packed itinerary or at home tinkering in the kitchen

... or in front of the computer!

🤓 I have a Level 2 certification from WSET (Wine & Spirit Education Trust)

Fave Wines:

Red: Barolo
White: Vinho Verde or Alsace Riesling

I once rode a water tube down a river during a ⛈ typhoon

Got caught in the storm for half an hour; 0/10 would not recommend 🫠

My friends use me as the go-to person when it comes to food recommendations

I'm known for pushing my food agendas

My favorite dessert is 🥧, any pie

Birthday Pies > Birthday Cakes

I can't resist french fries 🍟

... and I invite anyone for an open discussion on the best type of fried potatoes!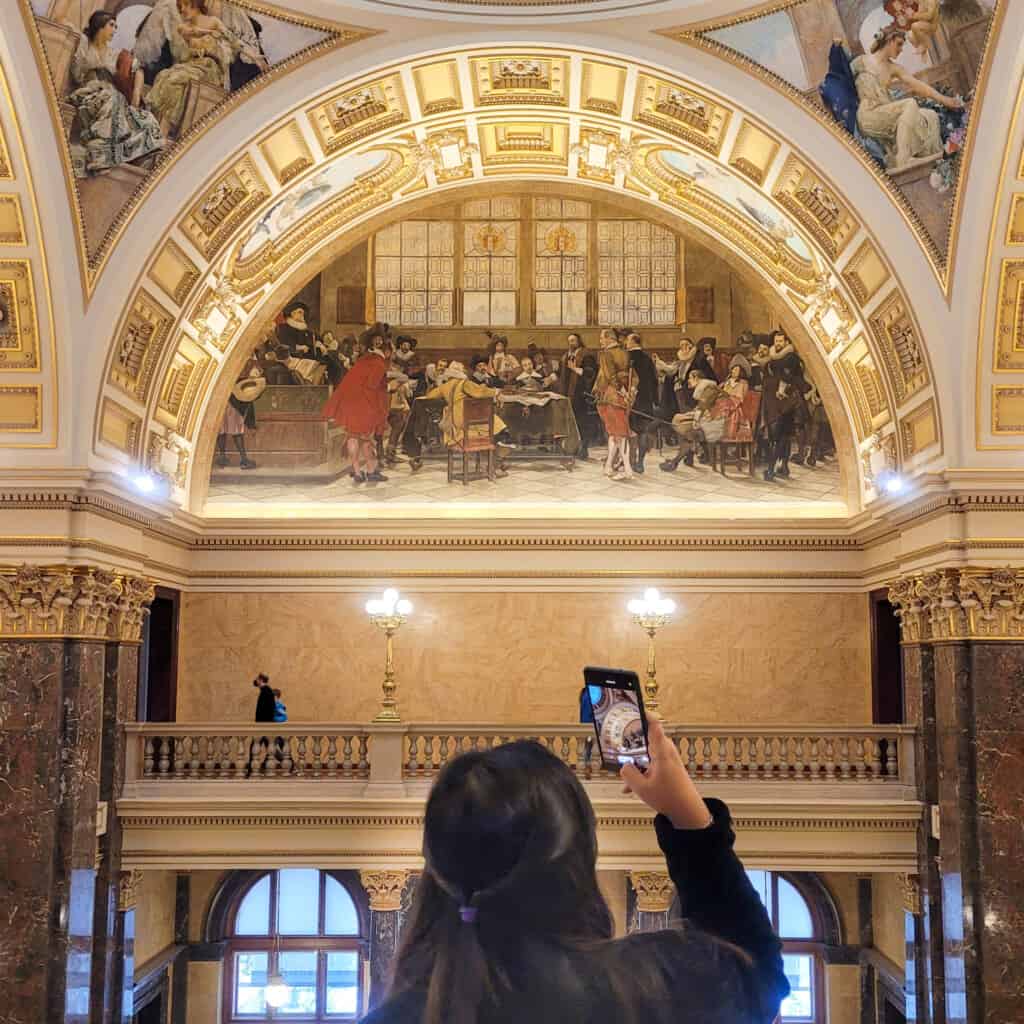 Follow Me On Instagram and Pinterest to Stay Updated on Food Guides and Recipes