I love all types of Filipino ulam - meats or vegetable dishes paired with steamy white rice. Bistek Tagalog or Filipino beefsteak is a marinated beef ulam that will make you feel like you are wrapped in a big, warm hug. Best of all, you don't need a lot of ingredients!
Update Disclosure: This post has been updated for one or more of the following reasons: easier reading, updated photos, clearer instructions, and just plain ol' improvements to the recipe (as noted).
Jump to:
Why the Name Bistek?
Bistek is a made-up Filipino word that came from an English word "beefsteak". Filipinos tend to make their own renditions of English words that become a part of the national language, Tagalog. It sounds roughly the same but spelled differently. But you get the point!
Ingredients for Bistek
Here is the short ingredient list:
Sirloin Beef
Onions
Soy Sauce
Calamansi (or Lemon) Juice
Pepper
Cornstarch
Optional: Sugar and Garlic
I chose not to include salt in this dish because soy sauce is salty enough. But I like adding a lot of minced garlic. Sugar is optional; you can add it if the sauce flavor is too strong.
I know that you don't have to eat white rice with bistek. But I strongly suggest you cook rice before making this dish. It completes it.
Substitutes
Calamansi: You can use lemons instead of calamansi for this recipe. Another alternative are limes.
Onions: I've seen bistek made with red, yellow, and white onions. Use whatever you have available in your kitchen! Make it a few times to decide what you like to use.
Tips for This Recipe
Watch the Salt: I chose not to include salt in this dish because soy sauce is salty enough. Check the salt levels of your soy sauce to make sure it's the taste you like.
Marinade Overnight: You probably already know this, but marinating the meat overnight will create a deeper flavor for this dish.
Sirloin Slicing: If you are unable to get pre-sliced sirloin steak at the store, you can cut them at home with a simple hack. Semi-freeze the beef by placing it in the freezer for no longer than twenty minutes. Make thin slices by stroking a sharpened knife along the partially frozen steak in one direction. Make slices across the grain, so you wind up with shorter pieces of meat.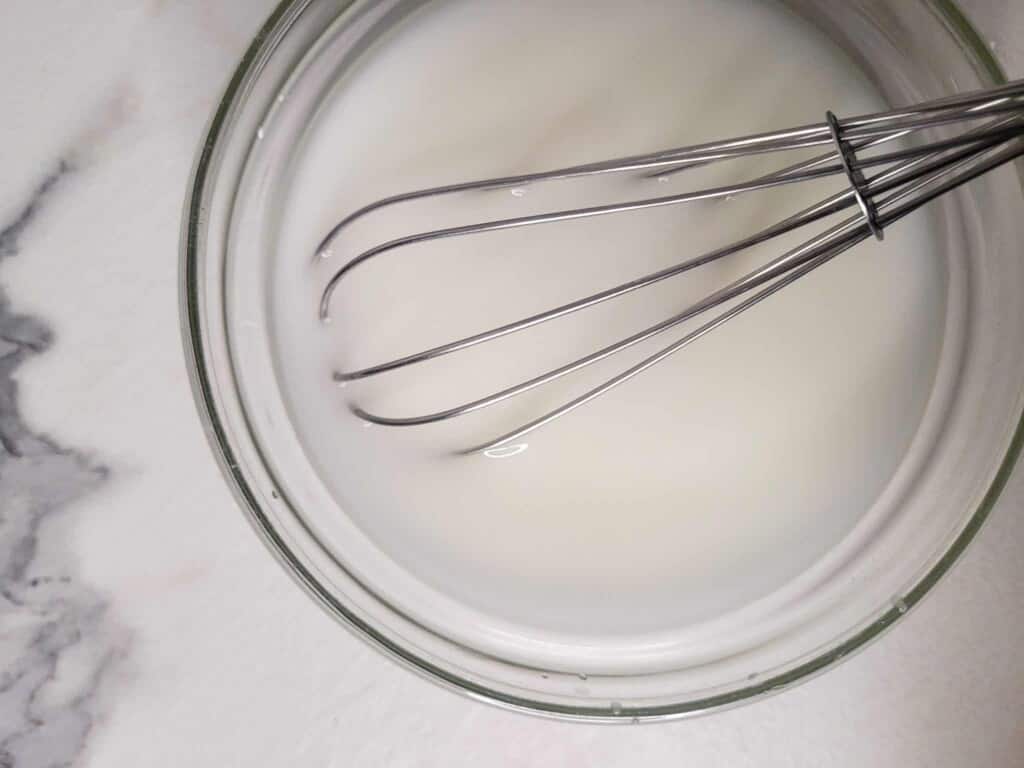 Making and Using Slurry: You will add cornstarch slurry along with the reserve marinade to the pan after you cook and remove the beef. Once it thickens, you have two options:

Add the beef pieces and onions back into the saucepan and mix everything together before putting the finished product on a plate.
Cook the sauce to your liking and then pour it onto the beef on the plate, and finally top with onions.
Make it Your Own: The beautiful thing about Filipino food is that every dish is different! Experiment with additional ingredients to make this *your* dish. Here are some suggestions:

Add some minced garlic or chopped herbs
Add different seasonings such as sugar and fish sauce
How to Make Bistek
Here is the preview to the recipe steps:
Marinate sliced beef with soy sauce, lemon juice, and black pepper.
Slice onions and mince garlic (if using garlic).
Heat some oil in a pan.
Toss in onion rings and cook until soft and translucent.
Fry the beef pieces separately from the onions.
Cook the garlic and make the gravy sauce with reserve marinade.
How to Serve
This dish should be served immediately on a bed of hot white rice. I like placing the rice in the middle of my plate. Then I spoon the bistek Tagalog and its sauce alllll over the top of the rice. The rice tastes so good when it soaks up the gravy!
Bistek (Filipino Beefsteak) Recipe
Bistek Tagalog or Filipino beefsteak is made of marinated and saucy pieces of beef topped with caramelized onion rings. These saucy pieces of beef are perfectly paired with white rice. Consider it a hearty comfort food!
Ingredients
120

ml

soy sauce

preferably Silver Swan brand

60

ml

lemon juice

or calamansi juice

½

teaspoon

black pepper

500

grams

thinly sliced sirloin (~ 1 pound)

2

white or yellow onions, sliced into rings

4

cloves

garlic, minced

optional

200

grams

water

1

tablespoon

cornstarch

more if you want a thicker sauce

1

tablespoon

brown sugar

optional for a sweeter flavor
Instructions
Marinate Beef
In a bowl, add soy sauce, black pepper, lemon juice, and thinly sliced beef. Marinate in the fridge for at least one hour, preferably overnight.
Cook the Beef and Sauce
Add oil to a pan on medium heat. Add onions and cook until soft and lightly brown. Add a bit of water to help soften onions. Remove onions and set aside.

Separate the beef from the marinade. Set the marinade aside. Add the beef to the pan and cook each side for 1-2 minutes.

Add minced garlic to the pan and cook until soft and glassy. Pour in marinade and let it simmer on low heat. Add sugar if the taste is too strong.

Make cornstarch slurry by adding water and cornstarch. Stir until lumps have disappeared. Add to the pan with sauce.

Simmer the sauce until it thickens, about 3 minutes.

Option 1: Add the beef and onions back into the saucepan with the sauce and mix.Option 2: Pour the gravy over beef on a serving plate and top with cooked onions.

Serve with steamed white rice.
Nutrition
Calories:
236
kcal
Carbohydrates:
14
g
Protein:
31
g
Fat:
6
g
Saturated Fat:
2
g
Polyunsaturated Fat:
0.3
g
Monounsaturated Fat:
2
g
Cholesterol:
76
mg
Sodium:
1721
mg
Potassium:
606
mg
Fiber:
1
g
Sugar:
6
g
Vitamin A:
4
IU
Vitamin C:
11
mg
Calcium:
65
mg
Iron:
3
mg
Disclaimer: Nutritional values were calculated with the Spoonacular Food API and should be used for informational purposes only.
Have You Tried This Recipe?
Simply rate the recipe by clicking on the ⭐️s on the recipe card. Have something to say? Please leave me a comment down below telling me what you think of this recipe.
Bonus: Let me and other readers know what you did to make this recipe your own - 💫 let's inspire each other!
Also, follow me on Instagram [@seesfoodwilltravel] and send me a DM with a picture of what you made. I would love to share and celebrate YOUR creation with our budding community 💞
Check out Sees Food, Will Travel on Pinterest and Facebook for more delicious updates.