Yerevan, Armenia is tiny in comparison to other capital cities, but don't let its compact size fool you. The layout of the city is simple and charming, filled with numerous things to keep a visitor engaged. I found myself wishing for more time in Yerevan as soon as my friends and I arrived at the train station. Spending three short days here barely skims the surface of the city center, but it was enough to get a nibble of its eating and drinking scene.
Admittedly, there wasn't much research done to prepare myself leading up to this trip. This time, I decided to let Yerevan surprise me with its local food and drink culture. It did not disappoint! Here is a short list of places to eat and drink in Yerevan's city center.
Places to Eat in Yerevan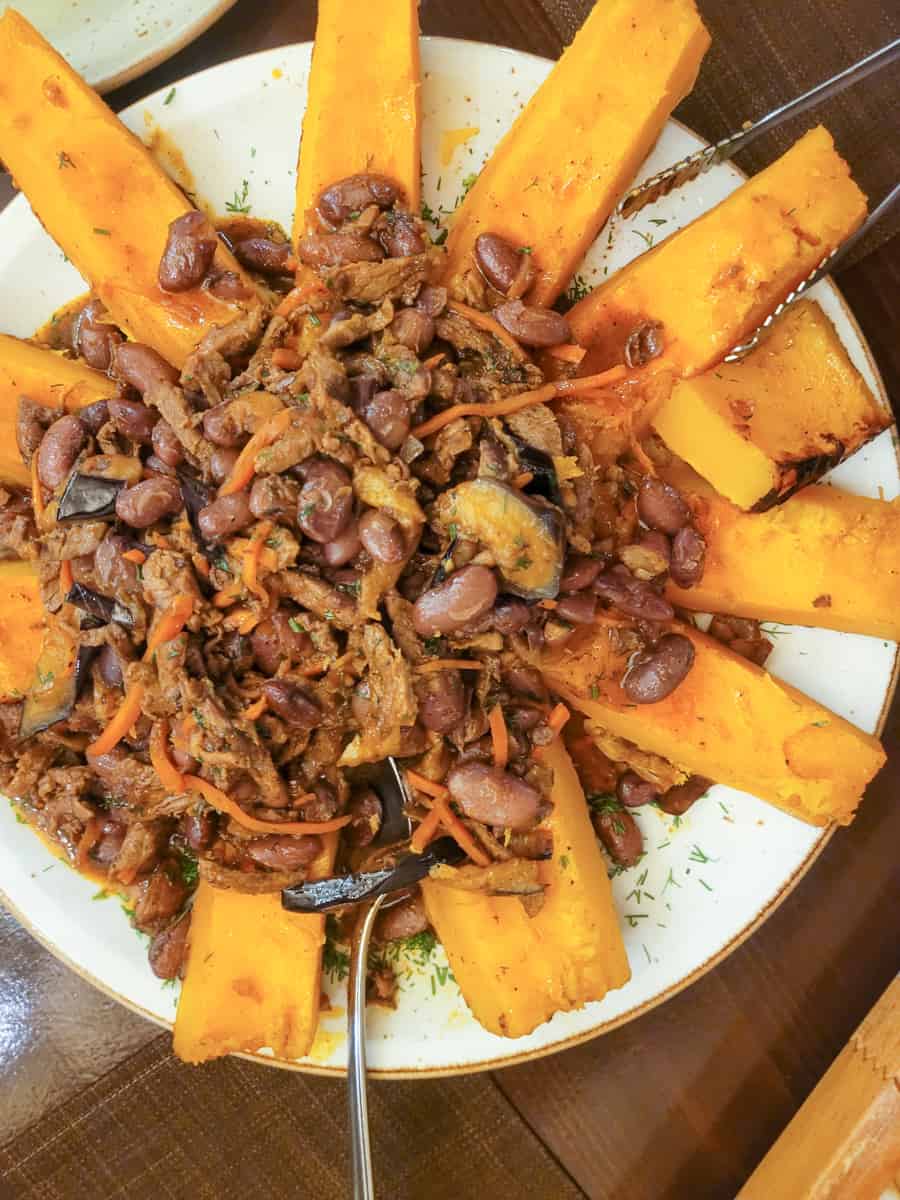 This self-declared chain restaurant (though I believe there are only a handful of locations in town) is the precedent for a wider-reaching project whose goal is to promote Armenian culture through authentic local food. Tavern Yerevan strives to show you traditional interior design and Armenian dishes. The portions are generous (as with most Armenian restaurants), and the service is attentive. They also have entertainment on certain days of the week, so if you are short on time, this is a suitable place to get some live entertainment and eat traditional food in Yerevan. 
A selection of sampled Armenian dishes from their menu:
Khurjin
Kuruhunj
Arishta
Dolma
Book in advance if you want to visit at night. My group and I were walk-ins during the day, and they had plenty of room.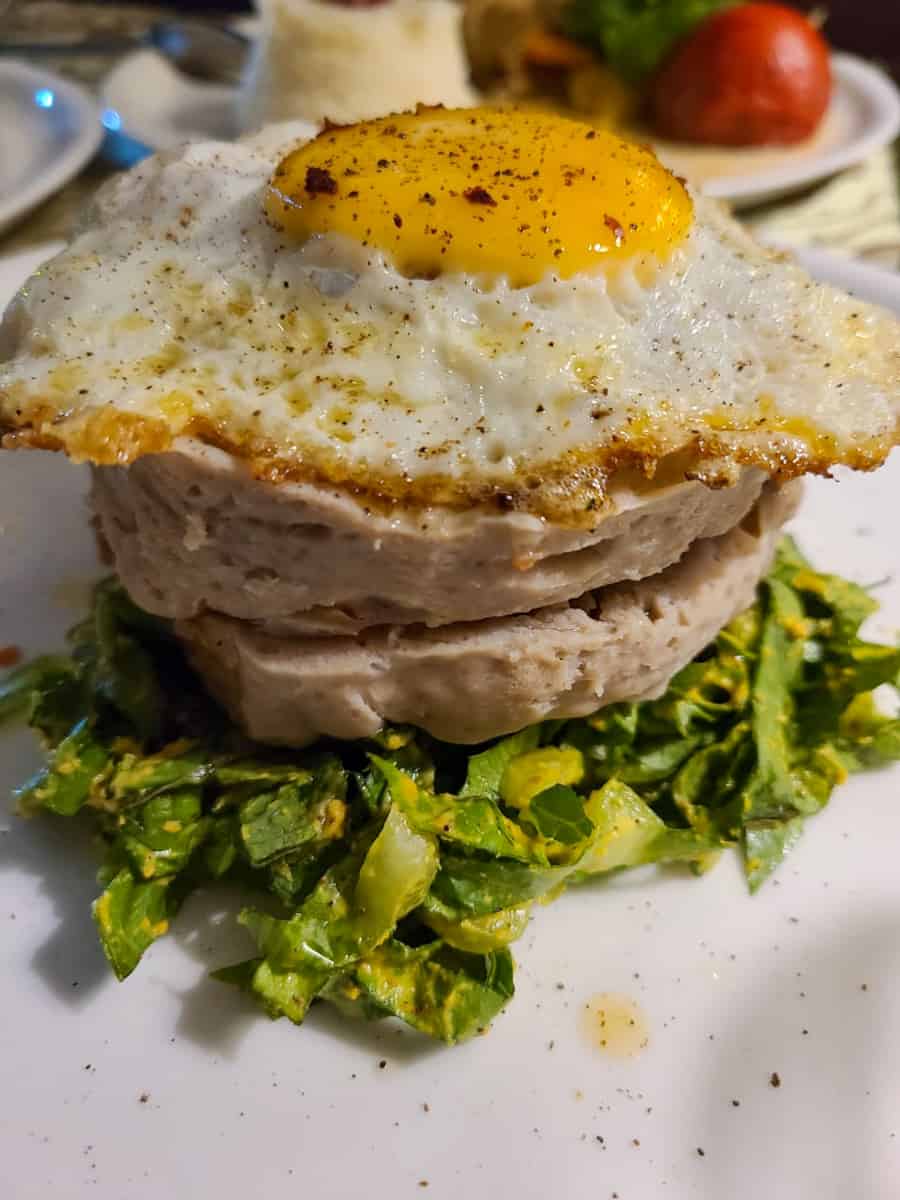 The quintessential establishment to patronize in Yerevan. Dolmama is a long-standing restaurant with many accolades and comes highly recommended for a fine dining experience in Yerevan. Despite the celebrities and politicians that have walked past its doors, Dolmama is not stuffy by any means. As soon as you sit down, the staff greets you as if you are a visiting family friend.
This is a short list of some notable food tasted at Dolamama:
The food itself is a mix of fusion and traditional Armenian food. Be prepared: this restaurant is on the pricey end, but if you want to eat somewhere splendid in Yerevan, Dolmama is the place.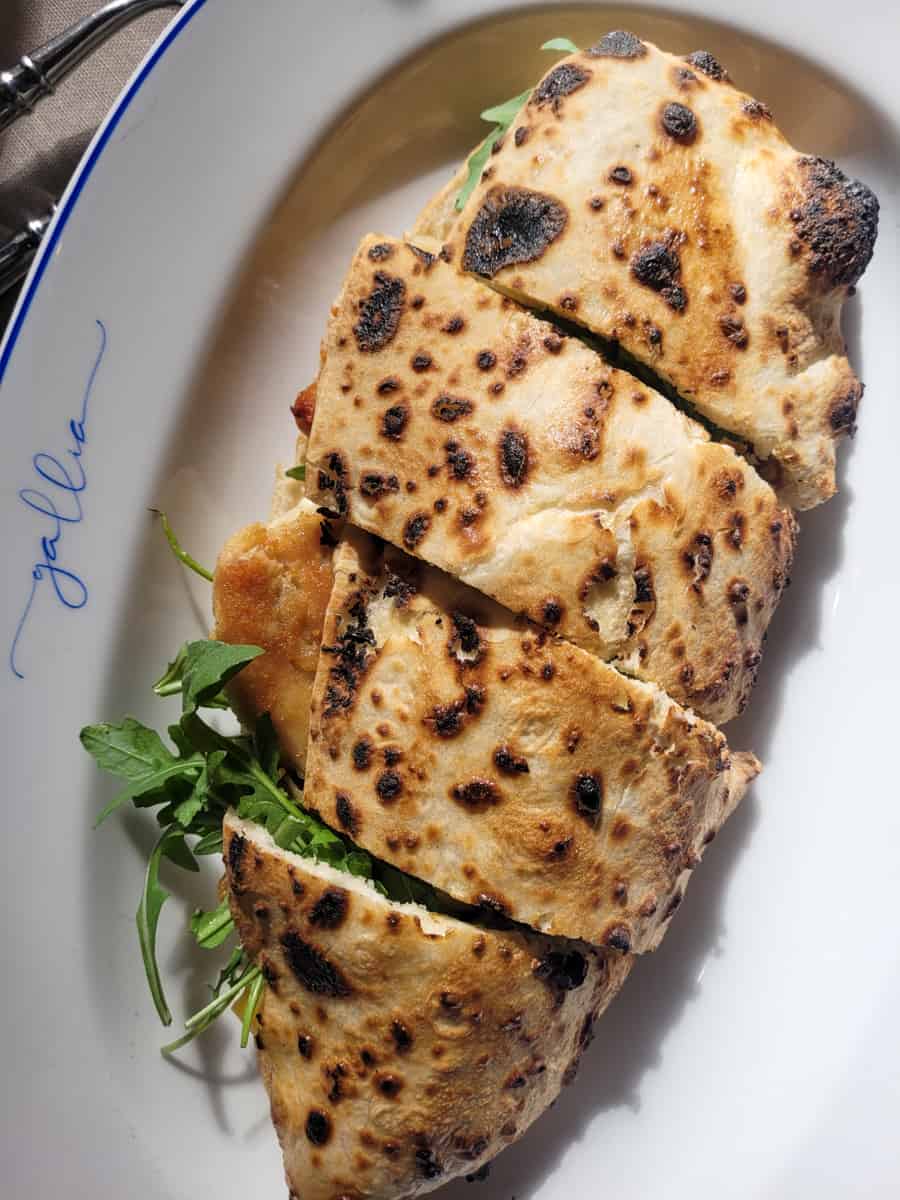 The Collective is a spot where a collection of modern restaurants service the same dining hall. This collaborative experience allows customers the opportunity to sample multiple menus in one sitting. We decided to eat the fare from Gallia, a restaurant, and Afrolab Roastery, the coffee arm of the Collective. The food here is western, with a fusion twist.
My group tried the following:
Avocado Salad
Tropical Salad
Arancini Balls
Chicken Sandwich
Hot Dog
Angus Tartare
At the end of our meal, we washed everything down with a cold brew from Afrolab. Set aside time to take in the aesthetics of this Yerevan establishment as you eat in its carefully curated atmosphere.
Where to Drink in Yerevan
You can find this roastery in the basement of a corporate building, among other cafes and restaurants. The expert baristas serve a fantastic cup of ice Americanos. But they don't stop there - you can also try more specialized creations such as a cortado or a bumble. Our drinks came with a side of a cookie - the pairing is an excellent way to start your day in Yerevan!
This wine bar is the tasting room for Voskevaz Winery, located on the second floor of a building with space that opens up to the street. Rustic, lively, and charming, it's a great place to try different Armenian grape varieties. The servers are knowledgeable and excited to show you what Armenian wines have to offer.
Here is a sample of wines to try at Vozkevaz Wine Time:
Vozkehat
Areni
Urzuna
(Muscat) White Wine
A cafe by day that serves cocktails at night, Mizoryan Library is a hidden gem that will enchant you with its classical-style cafe surroundings. Originally an aristocratic building, it was regenerated by Georgian-born Armenian Karen Mizoryan as a photography gallery, cafe, and bar.
My group visited Mizoryan Library at night upon discovering a DJ table in its courtyard. The courtyard leads you to a bar that serves elevated cocktails in addition to your classic offerings. Grab a drink and take a seat at one of the tables along the balconies that line the building as you people watch.
I would love to have had a chance to visit Mizoryan Library during the day. Their breakfast and brunch menu looks delicious. There is always next time!
Pushkin street was filled with people looking to drink in Yerevan at night. You can't miss this Pushkin street bar with its white, round Beatles sign out front. The bar is located in a basement at the bottom of a narrow set of stairs. It opens up to a cleverly-designed space with a fully stocked bar. No joke, you can't see the wall behind the bar shelves. They have that many bottles! Take a seat along the wooden bar or nab an empty table. The best seats are anywhere you can see the projection of music videos constantly playing in the pub.
They serve food alongside their extensive craft beer and cocktail selections. Service is exacting and swift, but still friendly. The atmosphere progresses to one big party towards the end of the night - I guess that's what happens when people drink more! An all-out sing-along broke out when we were there, and everyone made new friends that night!
You can find Calumet Ethnic Lounge Bar just a few steps from the Beatles Pub. This bar is decorated with colorful flags and lanterns, creating a moody but fun environment. You will find low chairs and tables to the right side of the bar, and to the left, there are high bar stools and standing areas. Choose your preference of seating by picking a side. 
The middle of the bar is a semi-open space reserved for dancing to popular hip hop and pop music from the 80s to the 2000s. At least, that was the type of music playing when we visited.
Everyone here was ready to party, but I did catch some folks playing board games amidst all the dancing. They also have a food menu specializing in pizza, but we did not get a chance to try them because the kitchen closed shortly after we arrived.
Don't forget to order doo doo shots for 1000 drams. It is like a dirty martini with a dash of Tabasco in a shot glass. I can verify that it tastes more delicious than it sounds!
Explore the Streets
Yerevan's plethora of choices in restaurants and bars means that there is something for everyone. The magic of this city is that your nose and eyes could literally lead you to a delightful surprise. Don't be afraid to walk down basements or into courtyards. You might just end up making an unforgettable and delicious memory.
Check out this article for a fun-filled one-day food guide in Yerevan.
Tried Some of These Places?
Please leave me a comment down below telling me how your trip went. Bonus: Let me and other readers know what you did to make this itinerary more interesting - 💫 let's inspire each other!
Also, follow me on Instagram [@seesfoodwilltravel] and send me a DM of the food you tried. I would love to share and celebrate YOUR experience with our budding community 💞
Check out Sees Food, Will Travel on Pinterest and Facebook for more delicious updates.